THERE IS ONLY $370,000 LEFT TO RAISE IN OUR $11.9 MILLION CAMPAIGN.

We are building a mutually transformative community that allows vulnerable people to flourish.
Show your support for Co:Here and make a donation.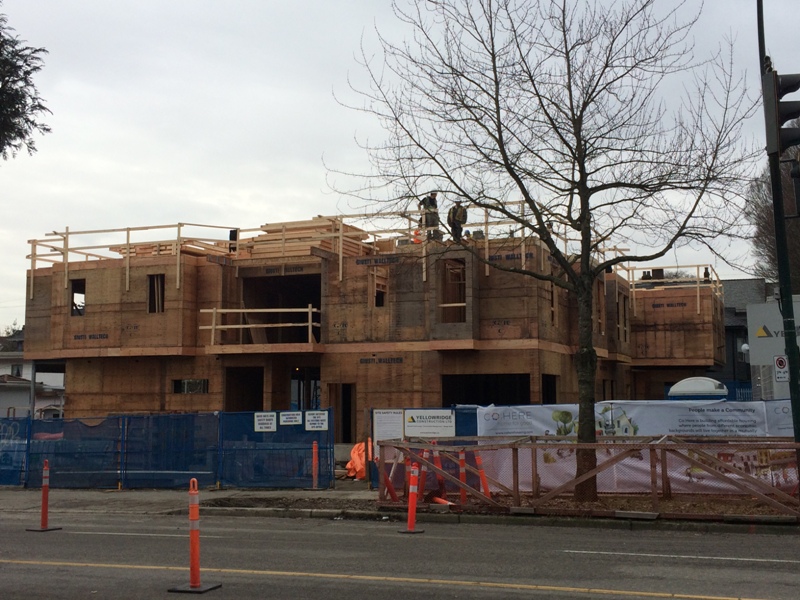 Today's peek behind the fence.  The framing is going up fast and the second floor is almost completed.
Read More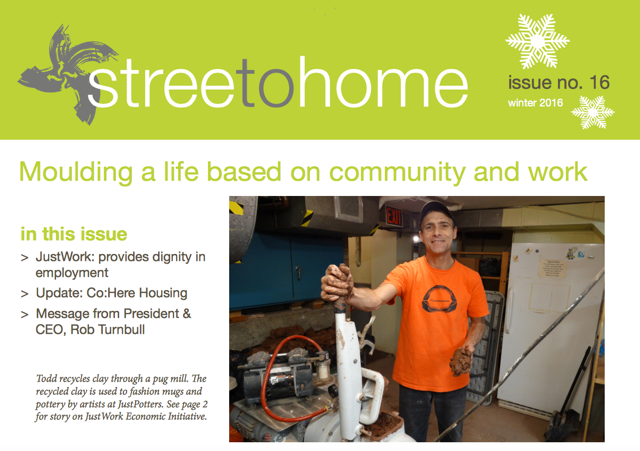 In case you missed this in December.  The Streetohome Winter 2016 Newsletter featuring Todd, JustWork, Grandview Calvary Baptist Church, Salsbury and Co:Here. Click here to read the Streetohome Winter 2016 Newsletter
Read More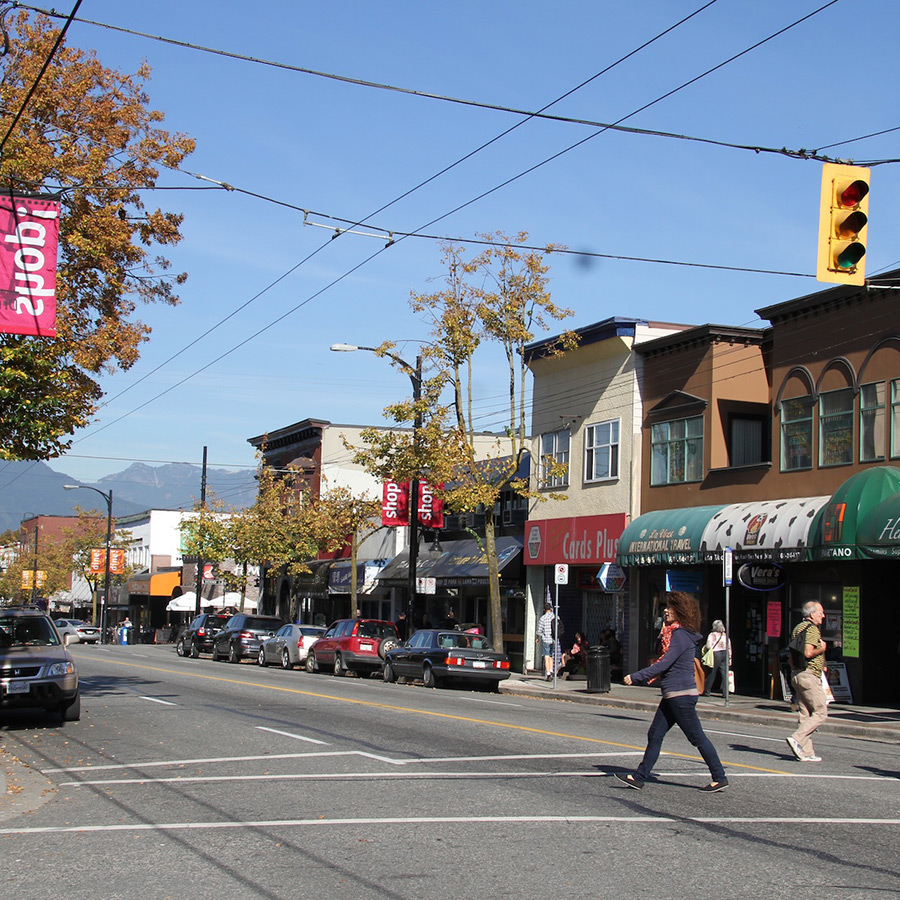 Co:Here is founded on the conviction that people are made for community. Our vision comes from our experience in creating intentional communities and the relationships we have with vulnerable people in our neighbourhood. We are building affordable housing that will bring together people from different economic backgrounds in mutually tranfomative, supportive and nurturing environment that will allow vulnerable people to flourish. Residents will be invited to journey together in a mutually transformative and nurturing environment based on the principles of simplicity, community, respect, empowerment and sustainability.
Co:Here is building a four-storey, affordable housing complex with 26 self-contained units: 18 studios, 4 one- and 4 two-bedroom units, designed with the recognition that space shapes engagement between people.
To facilitate a sense of community, equality, mutual care, and companionship, the building includes 2335 sq ft of community space (kitchen, living room, dining room, and meditation/and quiet room); 2690 sq ft of outdoor space for urban agriculture; and 340 sq ft of office space for its care-centred staff and organizational partners. Of particular importance is the arrangement of self-contained apartments around "pods" of shared space on the 2nd, 3rd and 4th floors.
The tenant makeup reflects the unique commitments of this approach to housing, ensuring the mutual care and transformation of all involved in this diverse gathering of individuals and families.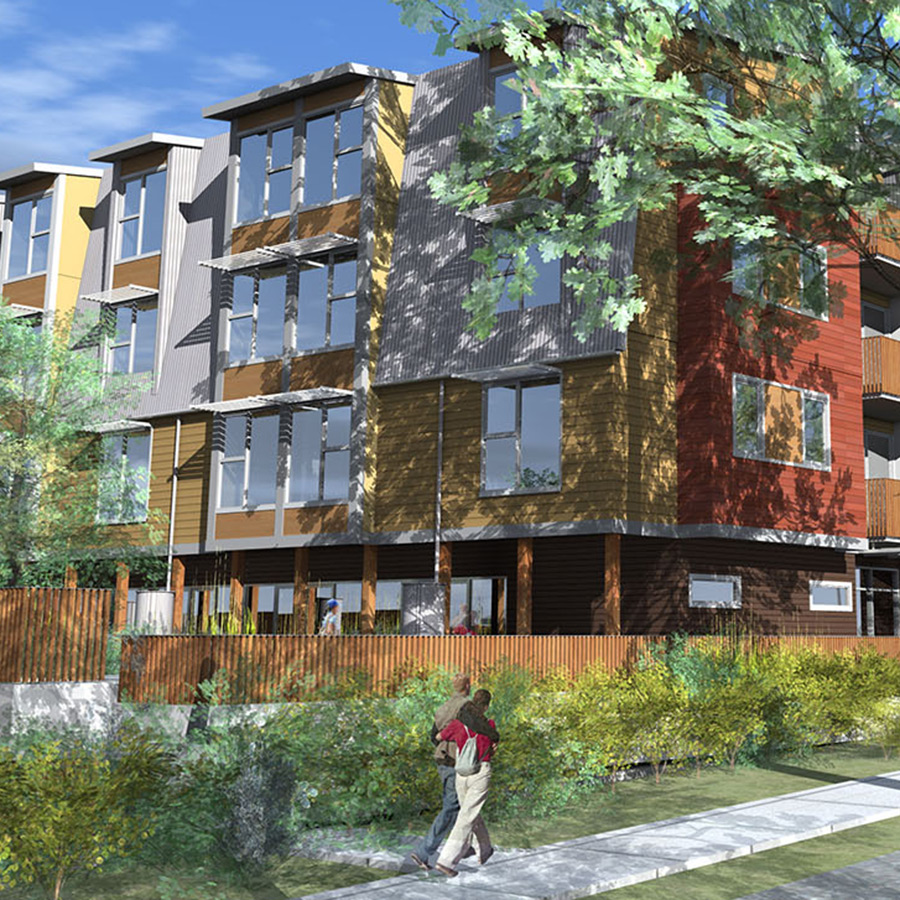 Financially Sustainable
Co:Here is built on a financial model in which the building's rental revenue sustains a balanced budget that includes building maintenance, a support worker and replacement reserves.
Sparking The Imagination
Co:Here is sparking the imagination of other faith groups and not-for-profit organizations by encouraging them to explore the possibility of using their property to create affordable housing to support the most vulnerable in their neighbourhoods. Co:Here aspires to be a prototype that can be replicated by other churches, faith groups and non-profit organizations throughout Vancouver and beyond.