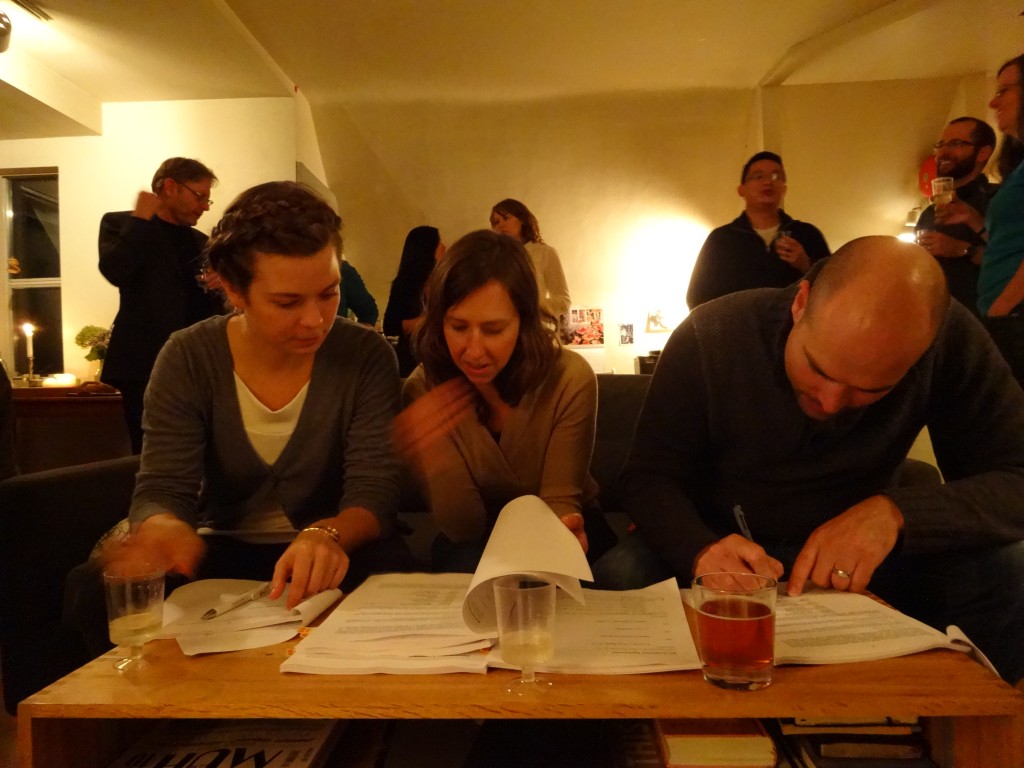 Shiloh Minor (GCBC), Erin Thrift (SCS) and Michael Guenter (Co:Here Foundation) signing agreement
On September 30th, 2013 representatives from the four stakeholders of the Co-Here Community building project gathered in the apartment of Johanna Suttor-Doerksen, Salsbury Community Society (SCS) staff member, to sign and to celebrate.  Individuals representing Co:Here Foundation, Grandview Calvary Baptist Church, Hawthorne Charitable Foundation and SCS put their names down in ink to ratify our Development Agreement which has been long in the making.
Champagne was sipped and much mingling enjoyed as we celebrated the completion of this task, one down  – many more to go!
Thanks to Johanna for recognizing the occasion for celebration that this signing was – and for making the party happen.
We are grateful to  GCBC and Hawthorne Charitable Foundation for their faithfulness to this project and their diligence as our partners.