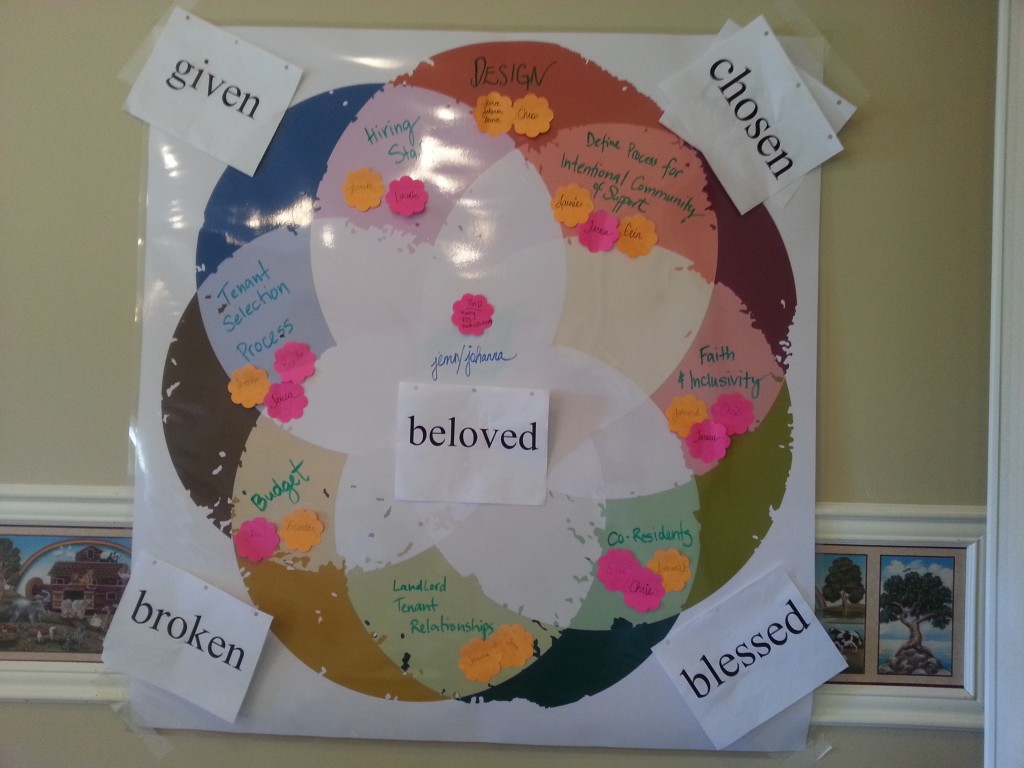 With the backdrop of a summer 2014 ground breaking for the Co:Here Community Building thoughts and efforts of Salsbury Community Society (SCS) staff and board turn towards the individuals who will be living there and what life within the building could look like. While the tenants themselves are yet unconfirmed SCS' hope and endeavour is to offer them a solid framework, foundation and safe beginning point from which to build and grow their own particular community.  Community at its most successful is built when the individuals who will come to call this building 'home' take ownership, are invested and participate in the shaping of community life in its many aspects. At the same time, we believe that SCS can offer a solid yet malleable foundation from which tenants are able to discover home in this space more readily.
Towards these ends a group of SCS staff and board members as well as a few community stakeholders took a Saturday out on September 14th, 2013 and gathered together to spend some focused time on 'Community Formation.' We spent the day at Rivendell, a retreat centre on Bowen Island, to hash out  some final decisions that needed to be made, coming to agreement on what yet needs to be done and who would commit to the work of each task.

(Co:Here's logo – used to help contain tasks and working groups as we went through the day. We began our day reflecting on how we have experienced being 'chosen, blessed, broken, given, and beloved' in our personal experiences of community life.)
It was a full day, much was accomplished. In the end, we grew closer as a working group, clearer as to what the road ahead looks like and more committed to the work of it all.
It is with much gratitude that we acknowledge the work of SCS' board members and our community stakeholders, who give up much of their free time (of which they have little of!) to help create and shape this framework for the future Co:Here Community.